Meet Jules our new Deputy Manager…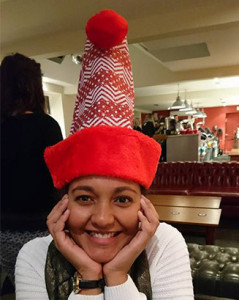 What made you want to become a catering manager?
Definitely the environment  – I like meeting new people. It's such a sociable job it doesn't feel like work.
If you're having a dinner party at home, what do you cook?
Spicy salmon pasta with cream cheese and dill sauce – it never fails. Especially with lots of New Zealand Sauvignon Blanc. To finish a chocolate orange mousse.
If you got your dream job tomorrow, what would you be doing?
Running my own gastro pub!
Any front of house annoyances?
Nothing I can think of yet…
What's your embarrassing work moment?
Calling 'Piccalilli' 'Piccadilly' for a whole shift – no one corrected me until the end of the night!
What words of wisdom would you give any young manager starting out?
Work hard and keep at it!
What attracted you to The White Horse?
I really like the area. The pub is beautiful and has a lovely feel. The people are really friendly and we have a great team.
Anything you won't eat?
I wouldn't eat a Panda but I would eat pretty much anything else. Every time I travel I like to try something new.
What's your biggest achievement?
When I was 17 I left my home in Kenya to move to England. I was also quite young when I got my first role as a pub manager.
What makes you stay at Peach?
Definitely the people – it feels like a family. And you can't beat our guests.