Peach & our pub
Peach is a collection of really great pubs, mainly in market towns in the heart of England. We serve good quality, fresh, honest food in relaxed, welcoming environments. Always with a kind word and a sense of fun. We have always been passionate about giving back and as we've developed and grown over the years, our ability and motivation to make the world a little better, a little peachier, has grown with us. The Bigger Peach shows our efforts to improve communities, equality in the workplace and the future sustainability of our world.
The White Horse is a delightful old pub in Hatching Green. Five minutes from the bustling centre of Harpenden on the one hand & Junction 9 of the M1 on the other, the pub has a lovely country setting, surrounded by a large leafy garden & terrace. Find us here.
The bar is warm & cosy, with old parquet & low beams hung with antique copper jugs, while the dining room is light & fresh, its French windows opening onto a sunny terrace. In our charming private dining room, up a winding stair in the oldest part of the pub, we can comfortably host a dinner party for twelve.
We look forward to seeing you soon!
Fred & The White Horse team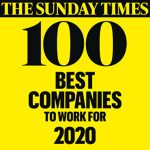 ---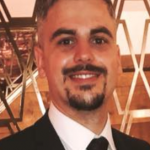 Fred Foey, General Manager
Meet our General Manager, Fred. Born and bred in Winchester at 16 years old he decided to divert from his childhood dreams of being a professional sportsman and choose catering as a career, loving the guest facing side of hospitality life. Coming from a foodie family this seemed inevitable! Fred's career highlights so far include helping to launch The Pig in the Forest and working at The Ivy in St Albans. Thailand is one of Fred's favourite places in the world immersing himself in the atmosphere, culture and glorious weather.
We're lucky enough to have Fred at the helm of The White Horse. Choosing Peach Pubs because of our ethics and approach to the pub industry – always striving to be the best we can be. Random fact…In his youth Fred represented England in Fencing! But nowadays, having hung up his sword, on his days off you'll find Fred on the hockey field. Pop in and say hi to Fred soon. 
---

Bevy Berenger, POD Director 
Reared in Australia, Bevy continues to be patriotic despite being on this side of the pond for the last 24 years and we quickly learned about his love for family the importance of his friendships and his healthy obsession with all things sporty and outdoor life.
Leaving Australia after several years as a bass player (complete with long hair) he decided to put music on hold and travel the world, falling into Hospitality in the early 90's in a cocktail bar in Manchester to supplement the plan. He was instantly captivated.
Following a couple of years of rock and roll catering style, he decided to get serious and studied hospitality at Surrey Uni where he met the love of his life. During a hugely successful career, many of the industry heavyweights such as M&B (All Bar One & PCDG) and Whitbread (hub by Premier Inn) have been lucky enough to recruit his expertise and exciting new concepts always sparked his interest. But we were pleased to find out that he'd always kept an eye on Peach and our independent feel, individuality and pace of growth won him over in the end.
Bevy brings that calm Aussie charm you can't help but relax into and he's made a huge impact on his pubs and the Teams he looks after, which after all, is what we're all about. Join him for a chat about surf, sun, sea and great pubs such as Brookmans, The White Horse, The Swan, Black Horse and The Embankment.
---
2020 – OUR TIME IN LOCKDOWN 
As we entered lockdown, our first concern was everyone's wellbeing and their ability to support families in such unprecedented times. Peach have been great in helping our team, with access to our hardship fund, zoom quizzes, online DJ sessions and masses of social contact, keeping us all in touch. Some of the pubs helped with Your Hub, a Social Enterprise to support the local community. From feeding homeless, to Youth support centres, NHS call centres, hospitals and  care homes. Read more of what the Peach team have been up to here.
The White Horse team certainly keep themselves busy during lockdown so I thought we'd share our lockdown stories.
We've been busy using this time to get the Pub in tip top shape with our Australian Bartender, Jack, has put his carpentry skills to use and lot's of the team have been studying for their exams, good luck to them all! While Hannah has been using the time to redecorate her room. Bronte and Bella have been learning French, cooking up a storm and taking some lovely bike rides.
Alex has taken this time to learn the art of tap dancing and finessing his knitting skills. Our Chefs have been planning some amazing specials for you and we've all volunteered to taste test. Rob, our Sous Chef, is a planning his belated October Wedding.
We're all excited to welcome you back to the pub for some long awaited drinks.
All in all, I think we have all embraced the time to spend with our loved ones. Coronavirus has had a devastating impact on many families and our thoughts are with anyone who has suffered at the hands of this deadly virus, and to those who have recovered, or avoiding the virus, stay safe, and we look forward to welcoming you all again soon.